And so, our heroes pulled on their walking shoes…
Here's where Napoleon turned the tide against Bed, Bath and Beyond.
Why the heck the sour face? Wasn't there a victory?
This one is titled "The Search For Pants".
Is it American of us to ask why there's a guy who went off to war with his dingle dongling? He's got shoes, were jock straps in short supply? And what's up with the Scooby Doo expression on the guy behind him? Who proofed the mockups on these?
Kitty!
Graffiti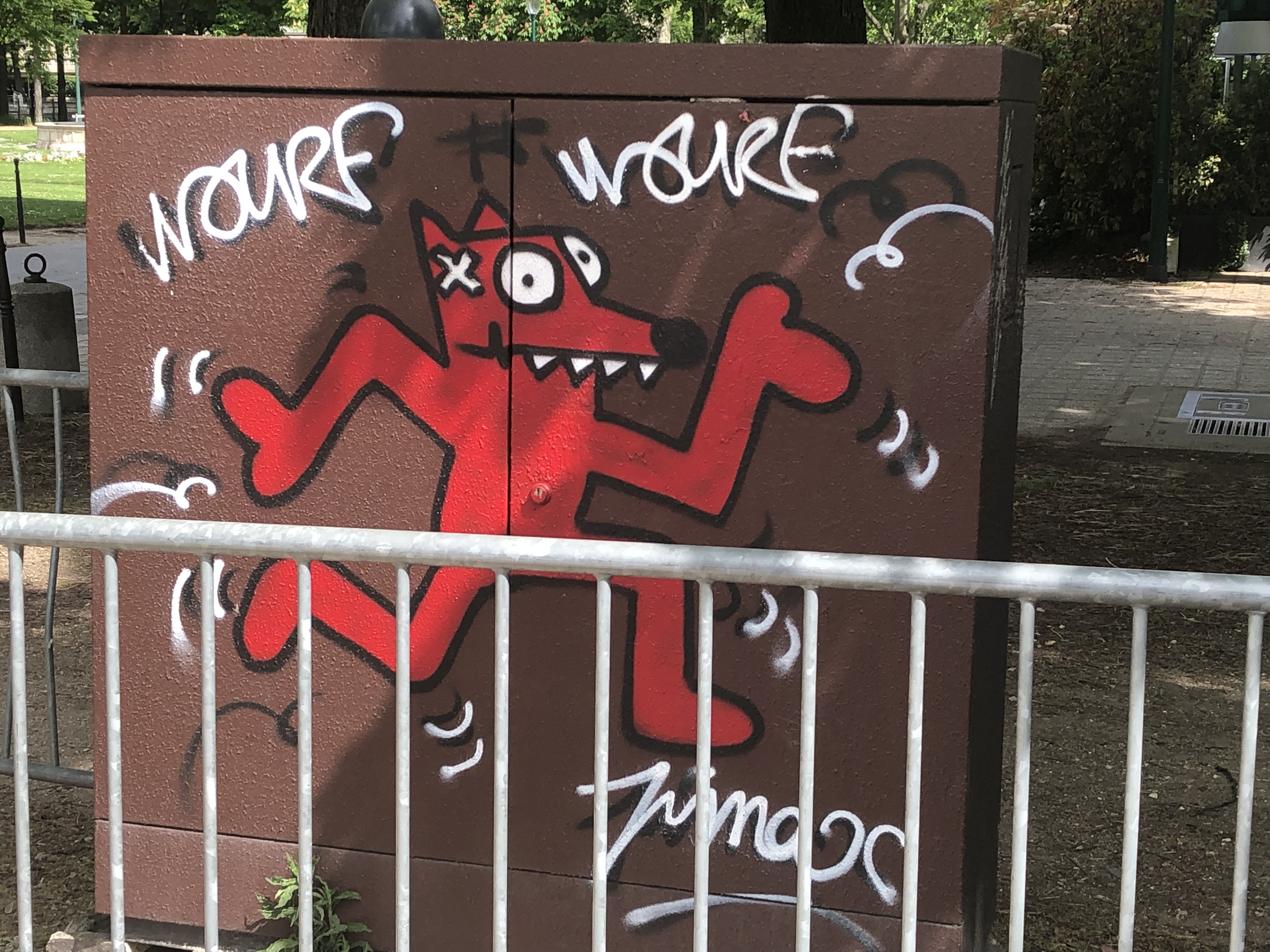 This was shoplifted from Egypt. How rude!
Mermaid!
Many live-aboard canal/barges are to be seen on the Seine. Here's one that has planned ahead to carry a 60's era amphibious car built in the states. Clever!
Meat! Cheese! Gurl!
Some peep is running around Paris putting up tiles of classic 8 bit and 16 bit computer game characters. Here are a couple. His name is Invader. He's been prolific in numerous cities.
Eat your heart our F. Porsche. A chocolate VW Bug is not the chocolate of the people at 68 euros.