In our on-going quest to find unique and interesting places, we stopped to visit the Wreck Bar.  What the heck is that, you say?  Opened in 1956, the Wreck Bar is designed to make you feel you've entered a partially submerged wooden shipwreck.  The portholes look out into the hotel pool and if you're there at the right time, you'll enjoy the mermaid show!
It's in the B Ocean Hotel in Fort Lauderdale, Florida.  The hotel building itself is designed to resemble a cruise ship.
Joyce enjoying some Florida weather.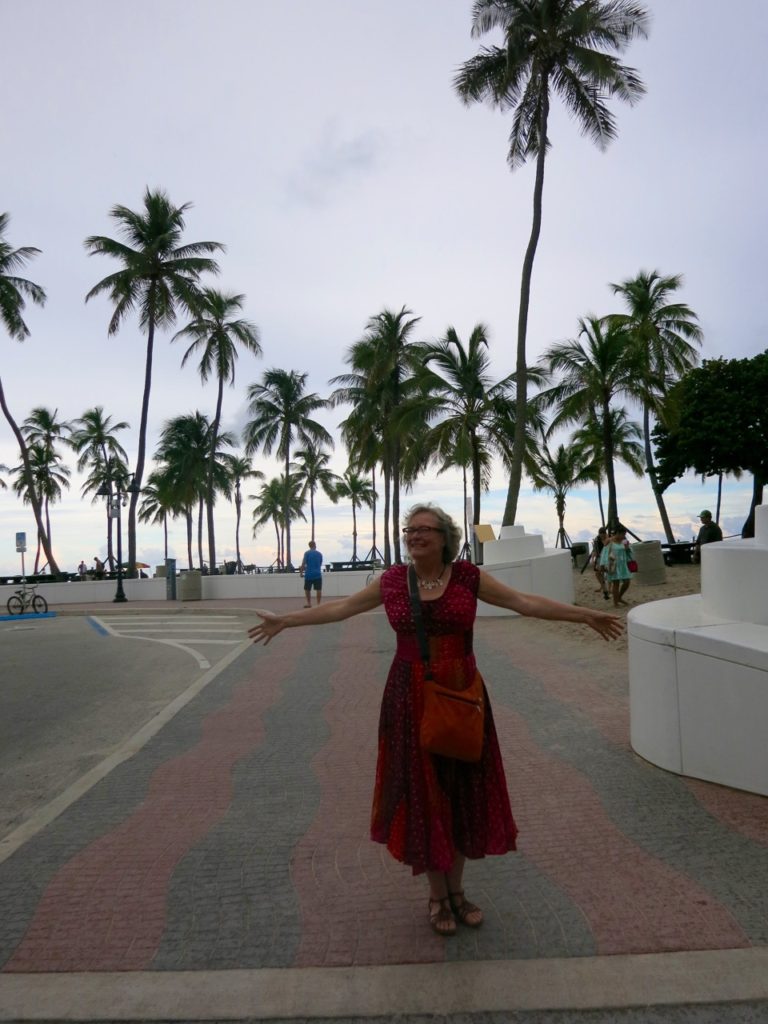 Outside the Wreck Bar
As you can see… the intended effect is to feel you're entering a wooden sailing ship of the 1700's era.
Inside…  normally the windows behind the bar look out into the pool, but during our visit the pool was under renovation.  🙁
In this video you can see some of the "shipwreck" effects in the bar.
Then the mermaids made an appearance!